BMeasure-125i - Software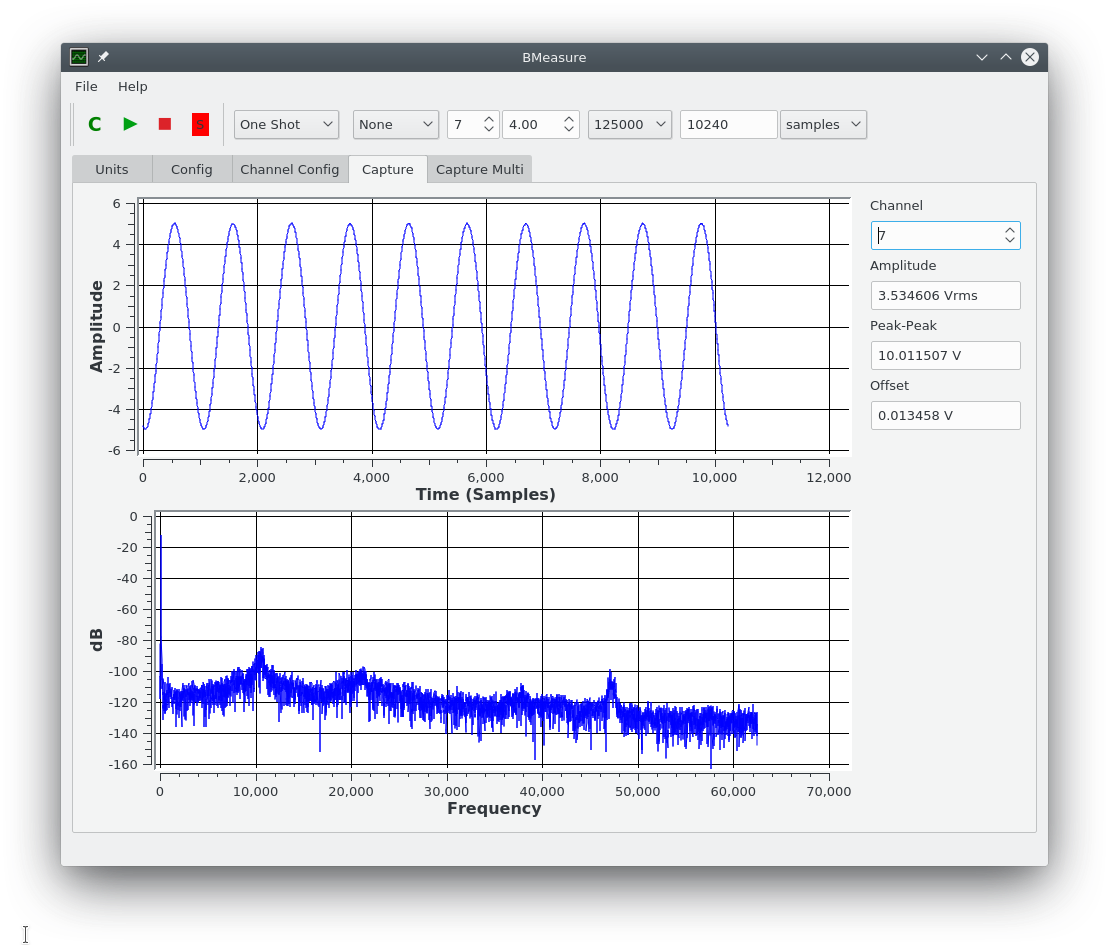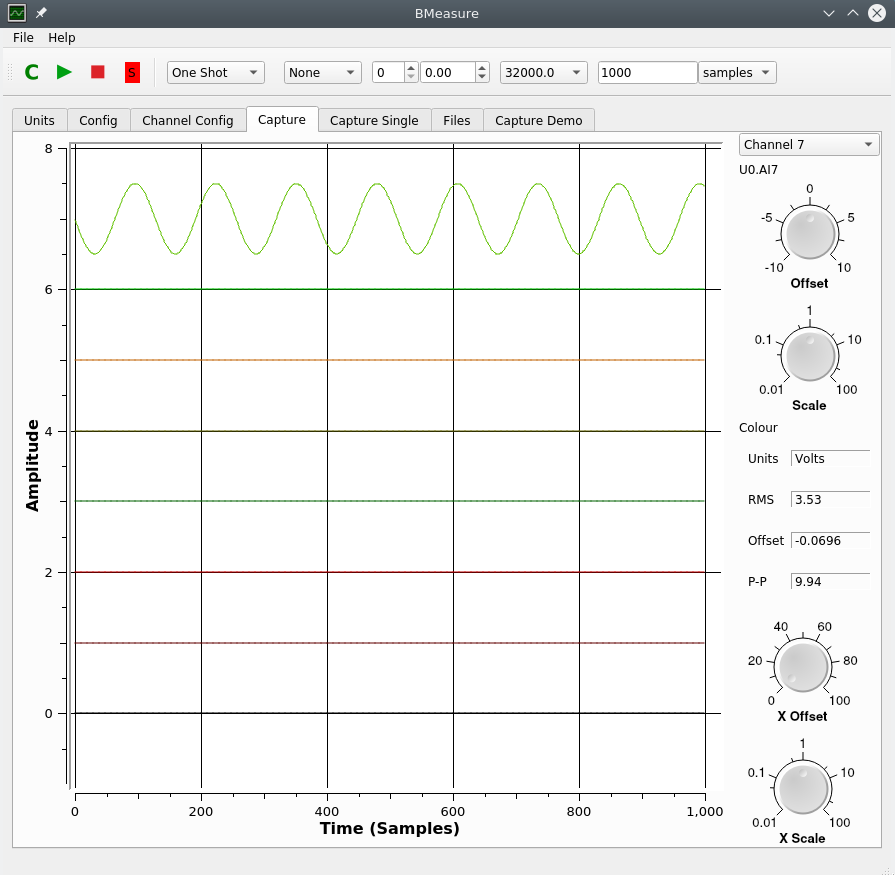 The unit is supplied with the Beam BMeasure host software to control the system. Running on Linux® and Microsoft Windows® systems. A user can configure one or multiple units, fully control the units and capture data through the supplied GUI and command line applications.
The host software also includes an API library for use with Python, Matlab and C++. This makes it easy to operate the units under program control.
The BMeasure-125i's on-board software also has a HTML WEB interface for simple configuration and data capture usage by a user with a standard WEB browser.
The JSON API, via the built-in HTTP server provides for simple control and data capture from simple scripts or WEB applications.
The supplied host software can export the captured data in a number of different file formats. These currently include:
CSV (comma separated values)
BMEAS (Beam BMeasure native)
TDMS (National instruments Technical Data Management Streaming)